A Very Special Rodeo
Calves are being chalk branded, ropes are catching their targets, jeans are getting dusty with arena dirt, and whoops and hollers of encouragement are coming from all around. Despite the familiar sights and sounds, however, this ranch rodeo is a little different. Its star cowboys are children with disabilities from Amarillo's Emerson Elementary School.
Jake Mitchell—a longtime competitor on the Crutch Ranch team—is the man behind the event, the first-ever WRCA Special Kids Ranch Rodeo. When Mitchell started a family and switched his focus to Jr. Rodeo instead of ranch rodeo, he knew he still wanted to be involved with the WRCA in a big way. As a high school and college rodeo competitor, Mitchell often participated in special rodeos and now saw his chance to offer children in Amarillo the same type of experience.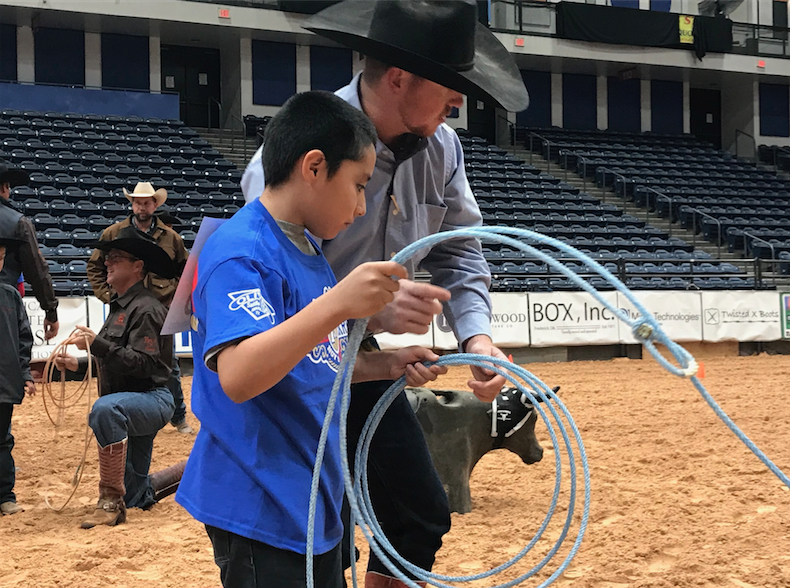 "Even though I wasn't competing, I still wanted to be involved," he says. "I went to a planning meeting and asked if we could hold a kids' rodeo for children with disabilities. The support from the WRCA was just so positive. We coordinated with them and the elementary school to get some teams and kids together, and here we are!"
Eighteen children visited the Amarillo Civic Center the morning of Nov. 9—just 10 hours before the first performance of the 22nd World Championship Ranch Rodeo—and with the assistance of WRCA competitors, families, and personnel, had the opportunity to participate in kid-friendly versions of ranch rodeo events.
Mitchell says, "They got to pet calves, ride horses, try their hand at wild cow milking and branding, and rope dummies. And they weren't just roping, they were catching!"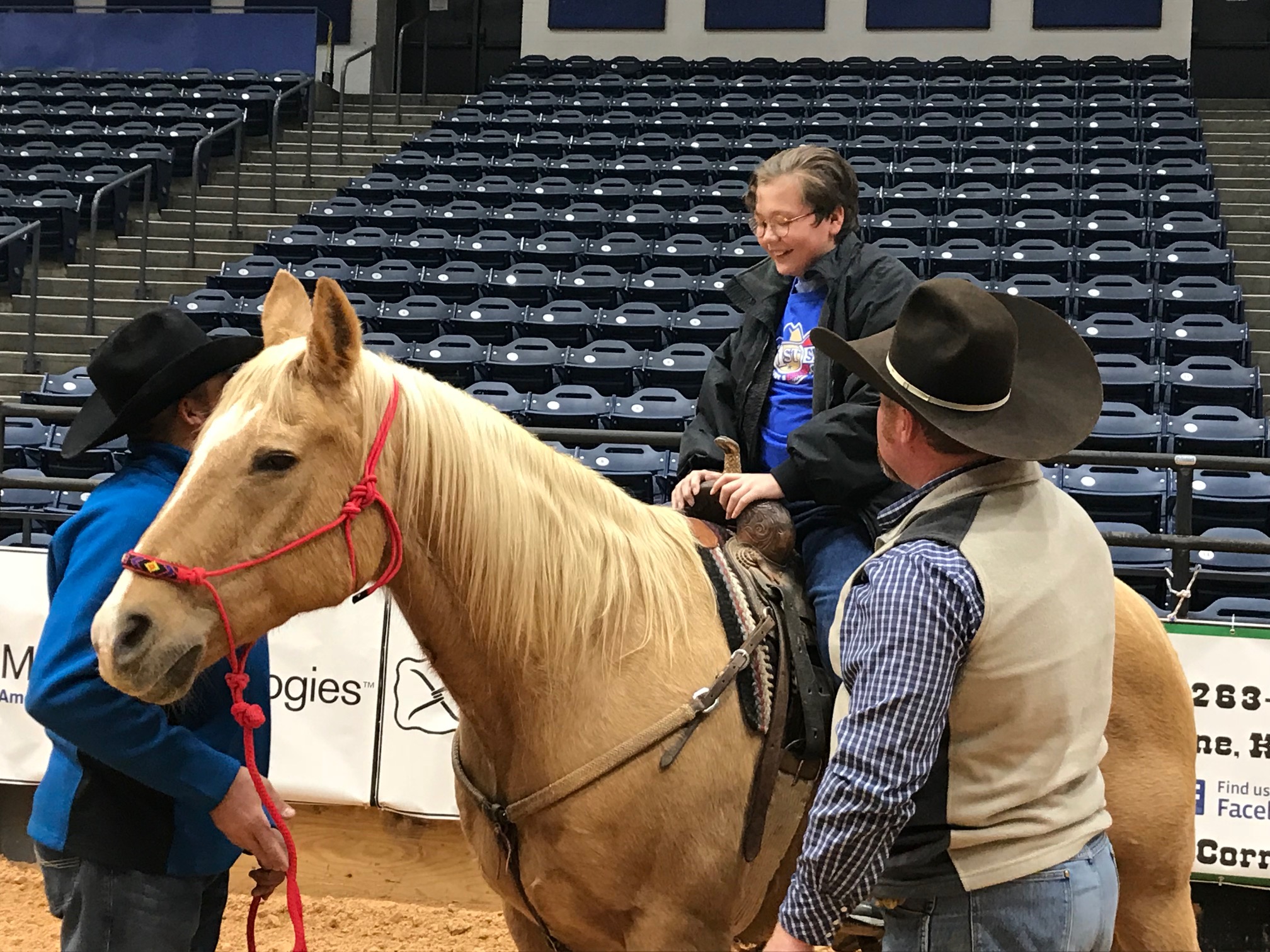 And the cowboys' smiles were just as big as the kids'.
"I think the kids had a lot of fun meeting real cowboys," Mitchell says, "but I know the cowboys had fun meeting the kids."
That so many competitors showed up, outnumbering the children by a large margin, is testament to the values at the core of the WRCA.
"I didn't have any trouble getting teams to come," says Mitchell. "Everyone wanted to be involved, and they brought their families too.
"The WRCA helps so many people, and this is just another way they do that."