About Us
Learn about the Working Ranch Cowboys Association and Foundation
Photo: November, 2016
WRCF scholarship recipient Katylyn Richardson spoke at the Crisis and Scholarship Fund Auction on Saturday morning during the 20th World Championship Ranch Rodeo in Amarillo, Texas, telling donors how much their contributions meant. She is studying pre-vet medicine at West Texas A&M University.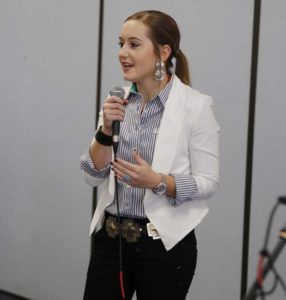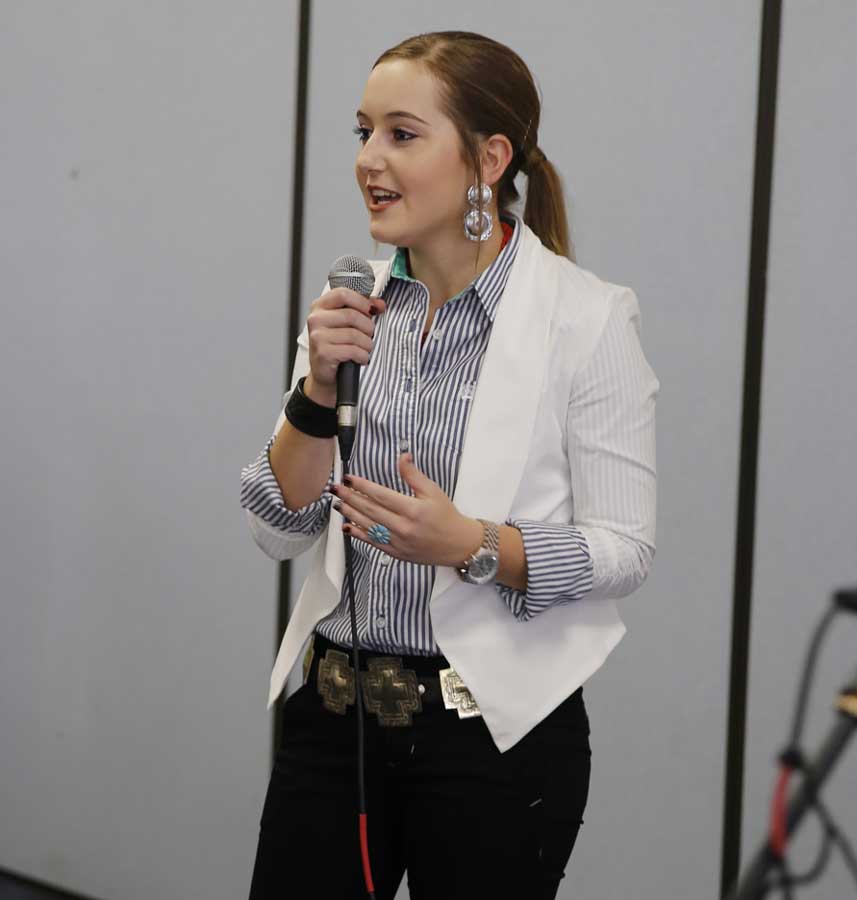 WRCA Mission Statement
To promote ranching on a National and International level and to preserve the lifestyle of the working ranch cowboy.
In March of 1995, a group of people from across the western United States created the Working Ranch Cowboys Association. WRCA produces the World Championship Ranch Rodeo as a means to showcase the skills of the working ranch cowboy and to raise funds for the WRCA Foundation.
Foundation Mission Statement
To provide financial assistance to working ranch cowboys and their family members.
Crisis Assistance Fund to provide financial and other assistance during significant hardships

Scholarship Fund to provide financial assistance for continuing education in a collegiate, trade or vocational program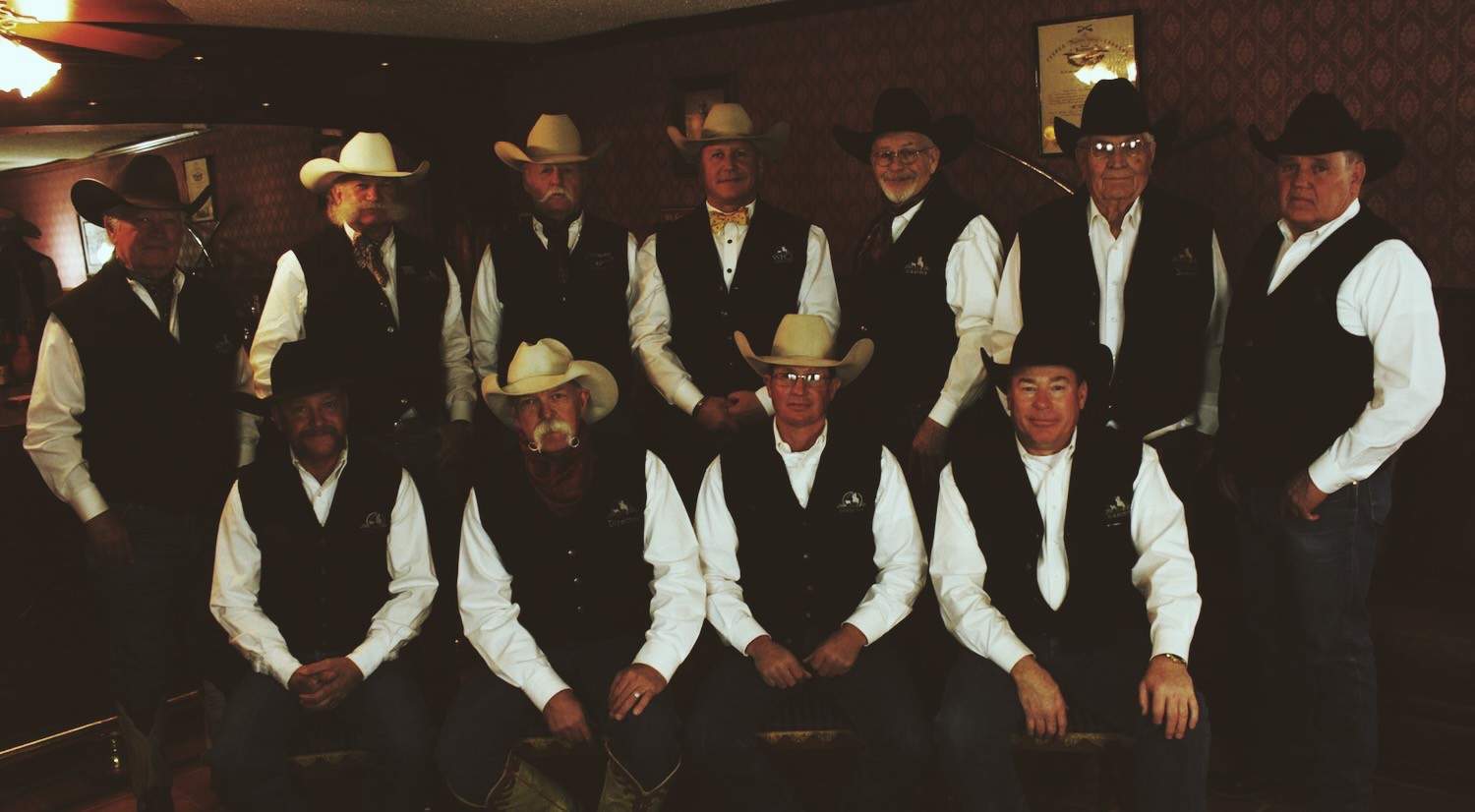 (Seated left to right)
Shawn Goemmer – NV
Randy Norris, NM – [President]
Tripp Townsend – TX
Randall Whipple – TX [Treasurer]
(Standing Left to Right)
Kent Moore – Oklahoma
Bob Moorhouse – TX
Craig Haythorn – NE
Mark Bukowski – CO [Vice President]
Gary Morton – NM
Wayland Newberry – NM
Earl Kuhn – KS [Secretary]
Not Pictured: John Welch – TX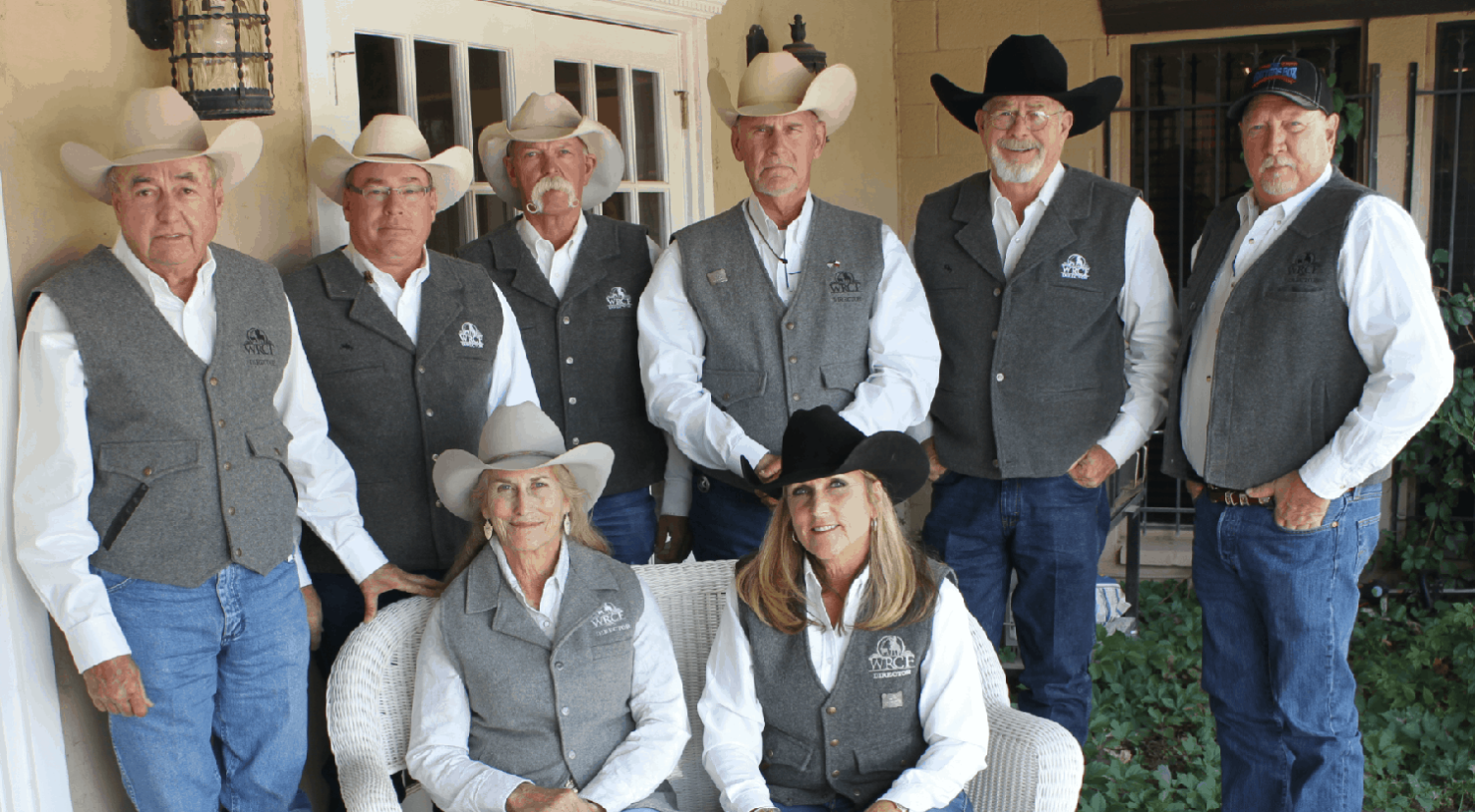 Foundation Board of Directors
(Seated left to right)
Virginia Cates – NM
Pat Fitzgerald – NM [Vice Chairman]
(Standing left to right)
Sam Daube – OK
Randall Whipple – TX [Secretary/Treasurer]
Randy Norris – NM
Mike Showalter – TX
Gary Morton – NM [Chairman]
Ross Middleton – TX
Not pictured: Rob Alexander – CO