22nd WRCA World Championship Ranch Rodeo - Presented by Bud Light & Sweetbran
Coming November 9-12, 2017
Downtown Amarillo, TX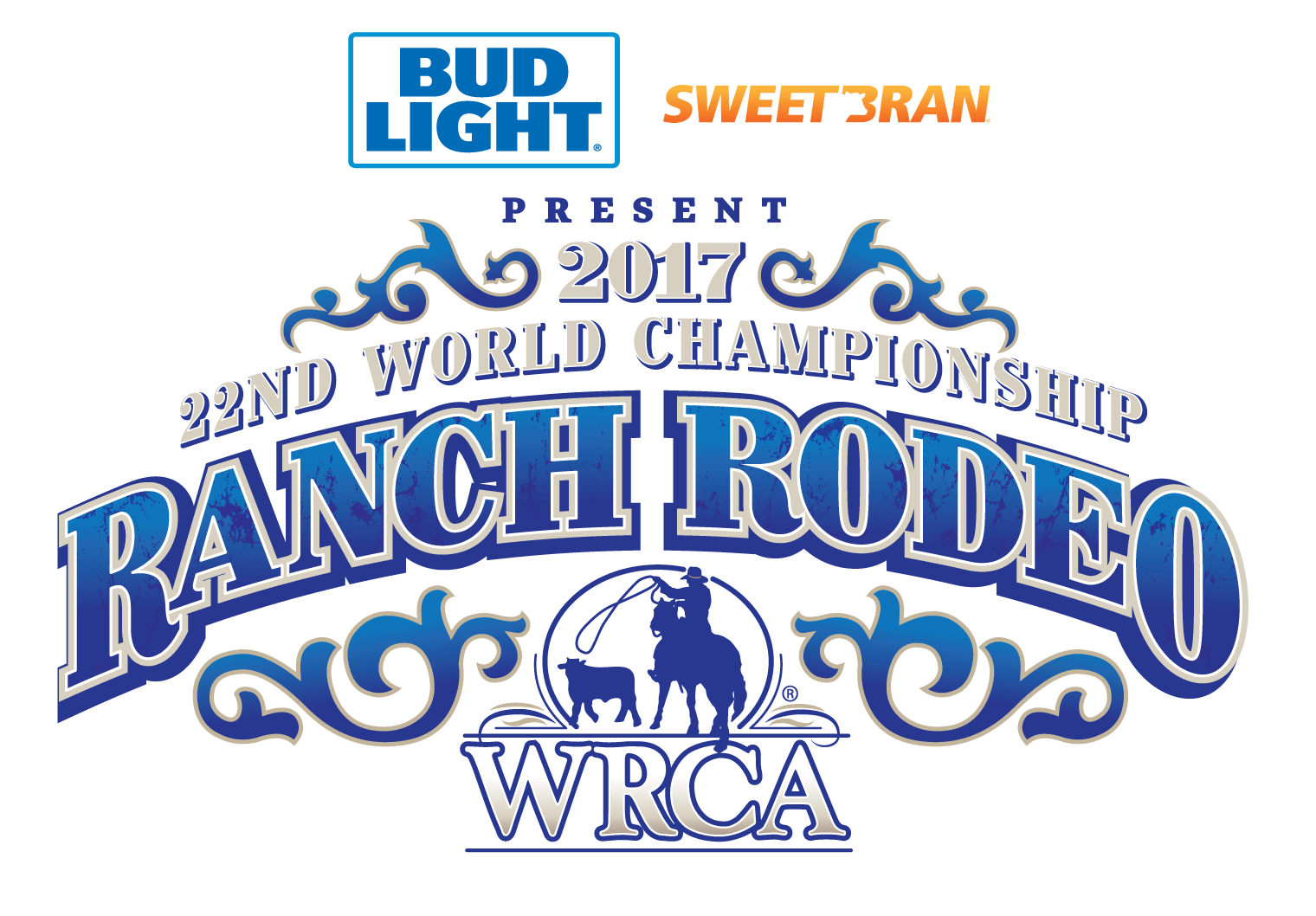 Qualified Teams
2017 WRCA World Championship Ranch Rodeo – Presented by Bud Light & Sweetbran
Host Hotels
2017 WRCA World Championship Ranch Rodeo – Presented by Bud Light & Sweetbran
| | | | | |
| --- | --- | --- | --- | --- |
| Hotel Name | Physical Address | Primary Phone | Rate Start | Rate End |
| Amarillo Inn and Suites | 1911 Interstate 40 East | (806) 372-8741 | $67.00 | $67.00 |
| Embassy Suites Convention Hotel | 550 S Buchanan Street | (806) 419-1470 | $169.00 | $169.00 |
| Hampton Inn & Suites West | 6901 I-40 West | (806) 467-9997 | $109.00 | $109.00 |
| Ashmore Inn and Suites | 2301 Interstate 40 East | (806) 374-0033 | $89.00 | $109.00 |
| Days Inn East | 1701 Interstate 40 East | (806) 379-6255 | $69.99 | $89.99 |
| Holiday Inn West | 8231 Amarillo Blvd West | (806) 322-4777 | $109.00 | $109.00 |
| Courtyard by Marriott Downtown | 724 S Polk | (806) 553-4500 | $139.00 | $139.00 |
| Baymont Inn and Suites | 3411 Interstate 40 West | (806) 356-6800 | $69.00 | $79.00 |
| Fifth Season Inn and Suites | 6801 Interstate 40 West | (806) 358-7881 | $74.00 | $74.00 |
| Holiday Inn Express and Suites South | 6701 Hollywood Rd | (806) 352-1900 | $98.99 | $98.99 |
| My Place Hotel | 2208 Cinema Drive | (806) 803-9501 | $90.00 | $90.00 |
Schedule of Events
2017 World Championship Ranch Rodeo – Presented by Bud Light & Sweetbran
Wednesday, November 8
6 p.m. Kickoff Celebration & Intro to 2017 WCRR Teams – Regency Room
Thursday, November 9
9 a.m. Kids Cowboy Camp – AISD
1 – 8 p.m. Cowboy Trade & Trappings Show – South Exhibit Hall
1 – 8 p.m. Ranch Equipment Expo – North Exhibit Hall
1 – 8 p.m. Heritage Trade Show – Heritage Room
1 p.m. WCRR Contestants Team Meeting – Grand Plaza
To follow WCRR Contestants Picture – Arena
7 p.m. 1st Performance 22nd World Championship Ranch Rodeo – Arena
Friday, November 10
8 a.m. – Noon Ranch Horse Show: Wrangler, Ranch Hand, & Junior Horse – Arena
9 a.m. – 8 p.m. Cowboy Trade & Trappings Show – South Exhibit Hall
9 a.m. – 8 p.m. Ranch Equipment Expo – North Exhibit Hall
9 a.m. – 8 p.m. Heritage Trade Show – Heritage Room
12:30 – 2 p.m. WRCA Jr. Youth Cow Horse Championship – Arena
1:30 p.m. WCRR Team Captains Meeting – Grand Plaza
2:30 – 4 p.m. Ranch Horse Show: Senior Horse – Arena
7 p.m. 2nd Performance 22nd World Championship Ranch Rodeo – Arena
Saturday, November 11
8 – 11 a.m. Ranch Horse Show: Cowboy – Arena
9 – 10 a.m. Sanctioned Rodeo Meeting – Grand Plaza
9 a.m. – 8 p.m. Cowboy Trade & Trappings Show – South Exhibit Hall
9 a.m. – 8 p.m. Ranch Equipment Expo – North Exhibit Hall
9 a.m. – 8 p.m. Heritage Trade Show – Heritage Room
10 a.m. – Noon Crisis & Scholarship Brunch & Auction – Glass Room/ East Concourse
1:30 p.m. WCRR Team Captains Meeting – Grand Plaza
2:30 – 4:00 p.m. WRCA Sr. Youth Cow Horse Championship – Arena
7 p.m. 3rd Performance 22nd World Championship Ranch Rodeo – Arena
Sunday, November 12
10 a.m. – Noon Cowboy Church & Christian Cowboy Gathering – Auditorium
11 a.m. – 6 p.m. Cowboy Trade & Trappings Show – South Exhibit Hall
11 a.m. – 6 p.m. Ranch Equipment Expo – North Exhibit Hall
11 a.m. – 6 p.m. Heritage Trade Show – Heritage Room
11 a.m. WCRR Team Captains Meeting – Grand Plaza
2 p.m. 4th Performance 22nd World Championship Ranch Rodeo – Arena
6 p.m. WCRR Awards & Contestants Party – Grand Plaza
Youth Cow Horse Championships
Entries now being accepted for the Youth Cow Horse Championships. Entries are restricted to only WCRR qualifying teams until October 16.
Entry packet now available for the Ranch Horse Show. Do not postmark entries before September 27.
World Championship Ranch Rodeo
Real Working Ranch Cowboys and Ranches Compete for the WRCA World Championship Title!
November 2017 | Amarillo Civic Center Auditorium, Amarillo, Texas
Tickets go on sale June 2017